Digital Cartoon Animation - In person
Your search has brought you to a course from a previous catalog that is no longer available for registration. Please
click here
to access our active catalog to browse current course offerings.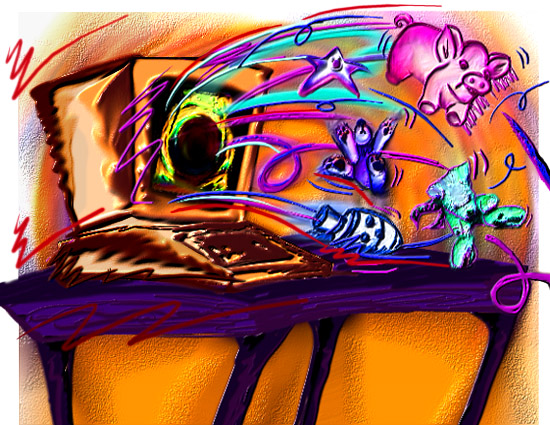 Entering grades 2-12
A100A (Gr. 2-5) 8:30-10:30
A100B (Gr. 6-12) 10:30-12:30
Did you ever wonder how animated cartoons are created? In this 4 day class, students in both age groups will learn how to create digital cartoon animations using stop a stop motion photography techniques within a digital computer format. We will learn Pivot Animator, an application that allows users to create stick figure and sprite animations. Backgrounds will be created using Microsoft Paint as well as by learning how to capture images from the Internet. Students will be able to save there animations on a flash drive and continue to work on them at home. We will also learn how to draw animations using the "flip book" technique. Easy and fun for tech-savvy and non-tech-savvy students alike! Tuition includes a $10 materials fee. Students will need to bring a flash drive to store their projects.
Students will need to bring a flash or thumb drive or CD to store their projects.
Digital Cartoon Animation - In person (A100A (Gr 2-5))
Sessions:
5
Dates:
6/28/2021 to 7/2/2021
Meeting Times:

Monday 8:30 AM - 10:30 AM
Tuesday 8:30 AM - 10:30 AM
Wednesday 8:30 AM - 10:30 AM
Thursday 8:30 AM - 10:30 AM
Friday 8:30 AM - 10:30 AM

Location:
Darien High School F109
Instructor:
Brooke DiCapua
Grades:
2, 3, 4, 5
Fees:
$125.00 (Class Fee)

---
Related Class Offerings