Tennis Clinic - In person
Your search has brought you to a course from a previous catalog that is no longer available for registration. Please
click here
to access our active catalog to browse current course offerings.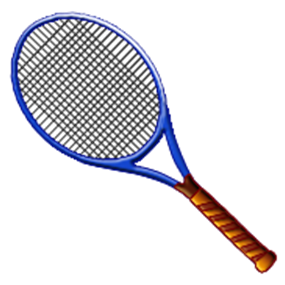 Boys and girls entering grades K-3
Tennis anyone?? This 5-day session is designed to give your beginner tennis player a chance to learn the basics of the game as well as develop their knowledge and skills of the game. This class will give kids the opportunity to build confidence and learn new skills and strategies. Come have fun and learn how to play tennis with the right strokes and proper technique!
Students may bring lunch as needed (30 minutes of each class will be devoted to lunch and warm-up activities). Students will meet in the Cafe, then move to the Tennis Courts. Pick-up will be on the Tennis Courts.
Tennis Clinic - In person (SP751)
Sessions:
5
Dates:
7/12/2021 to 7/16/2021
Meeting Times:

Monday 12:30 PM - 2:30 PM
Tuesday 12:30 PM - 2:30 PM
Wednesday 12:30 PM - 2:30 PM
Thursday 12:30 PM - 2:30 PM
Friday 12:30 PM - 2:30 PM

Location:
Darien High School Tennis Courts
Instructor:
Jill Cardamone
Grades:
K, 1, 2, 3
Fees:
$299.00 (Class Fee)