Ceramics: Wheel Throwing and Handbuilding - In person
Your search has brought you to a course from a previous catalog that is no longer available for registration. Please
click here
to access our active catalog to browse current course offerings.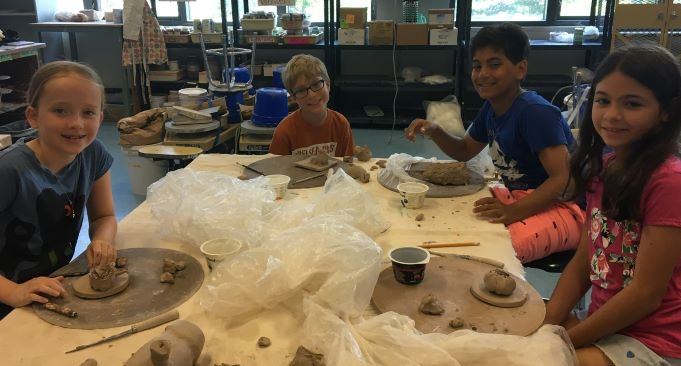 Entering Grades 7-12

Want to learn to throw on the wheel or build ceramic sculptures? This course is for the student with no previous experience or for those seeking further development of handbuilding, throwing and glazing skills. Basic throwing and more advanced techniques will be taught as well as many numerous demonstrations and one on one instruction. Students can work at their own pace and experimentation is always encouraged.
Materials fee is included in the price.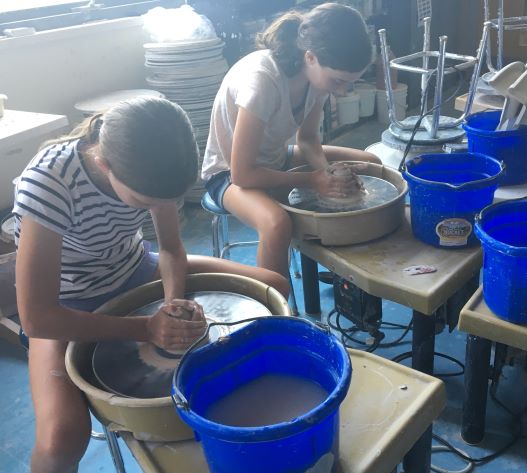 Ceramics: Wheel Throwing and Handbuilding - In person (A006A)
Sessions:
19
Dates:
6/28/2021 to 7/23/2021
Meeting Times:

Monday 8:30 AM - 10:30 AM
Tuesday 8:30 AM - 10:30 AM
Wednesday 8:30 AM - 10:30 AM
Thursday 8:30 AM - 10:30 AM
Friday 8:30 AM - 10:30 AM

Location:
Darien High School F103
Instructor:
Jaclyn Sammis
Grades:
7, 8, 9, 10, 11, 12
Fees:
$379.00 (Class Fee)

---
Related Class Offerings