Private String Lessons
Your search has brought you to a course from a previous catalog that is no longer available for registration. Please
click here
to access our active catalog to browse current course offerings.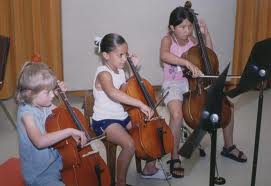 Private lessons tailored to each students individual needs. Focusing on technique, vocabulary, rhythm, note reading and playing skills. The 5 lessons will culminate in a recital and reception. All levels welcome.
Course fee: $275.00
Tuition includes a $25 materials fee.
Mondays or Tuesdays ~ 6/24-7/23 ~ Five 1/2 HOUR SESSIONS ~ Options between 12:30-4pm
Private String Lessons (MU025B M1pm)
Sessions:
5
Dates:
6/24/2019 to 7/23/2019
Meeting Time:
Location:
Darien High School F010/F027
Instructor:
Dawn Hanley
Grades:
K, 1, 2, 3, 4, 5, 6, 7, 8, 9, 10, 11, 12
Fees:
$300.00 (Class Fee)

---
Related Class Offerings