Mad Science- Eureka! Design, Build and Invent!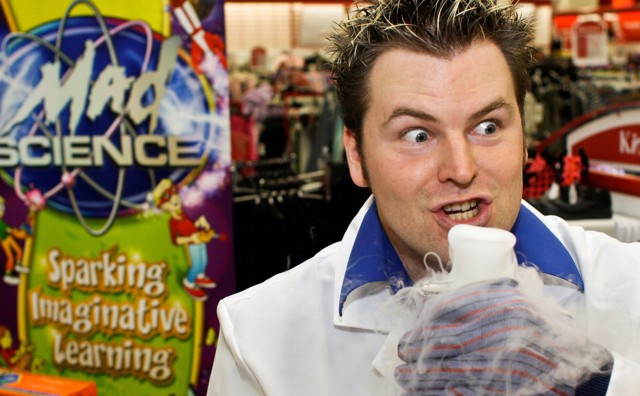 Entering grades 1-6
Whether your child loves to build things or destroy them, this camp includes lots of both! Bring your imagination and learn anyone can be an inventor! Discovering the work of Da Vinci, Edison, Tesla, and Benjamin Franklin campers will invent their own
solutions to everyday problems! But the fun does not stop there; children will have fun working together to brainstorm, design, test, evaluate and redesign problemsolving contraptions, build a catapult, and they will even construct a geodesic dome big enough for all the campers to sit inside it!
Mad Science- Eureka! Design, Build and Invent! (S238 Full Day)
Sessions:
5
Dates:
7/22/2019 to 7/26/2019
Meeting Times:

Monday 9:30 AM - 3:30 PM
Tuesday 9:30 AM - 3:30 PM
Wednesday 9:30 AM - 3:30 PM
Thursday 9:30 AM - 3:30 PM
Friday 9:30 AM - 3:30 PM

Location:
Darien High School C206
Instructor:
Mad Science
Grades:
1, 2, 3, 4, 5, 6
Fees:
$395.00 (Class Fee)

Note: Registration has ended
---
Related Class Offerings