Mad Science- Science Potions and Explosions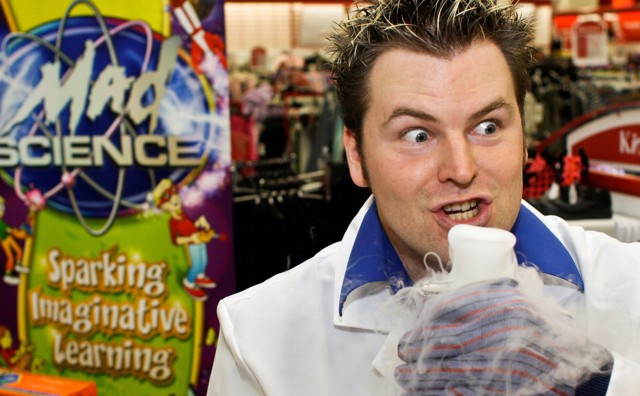 For students entering grades 1-6

Come: Fizz, Pop, Boom with Mad Science this summer! We will be testing everything from warm Ooey, Gooey Slime to freezing, cold Dry Ice! In this awesome Mad Science program, each day we will take you on a journey through hands-on and amazing science! Create crazy chemical reactions that explode and crackle and even experiments that glow in the dark! Piece by piece throughout our program you will get to put together your very own home lab, complete with beakers, test tubes and all the tools of a great Mad Scientist! Don't miss out on Science Potions and Explosions Camp!

Mad Science- Science Potions and Explosions (S235 PM)
Sessions:
5
Dates:
6/24/2019 to 6/28/2019
Meeting Times:

Monday 12:30 PM - 3:30 PM
Tuesday 12:30 PM - 3:30 PM
Wednesday 12:30 PM - 3:30 PM
Thursday 12:30 PM - 3:30 PM
Friday 12:30 PM - 3:30 PM

Location:
Darien High School C206
Instructor:
Mad Science
Grades:
1, 2, 3, 4, 5, 6
Fees:
$225.00 (Class Fee)

Note: Registration has ended
---
Related Class Offerings