Under the Sea - Virtual
Your search has brought you to a course from a previous catalog that is no longer available for registration. Please
click here
to access our active catalog to browse current course offerings.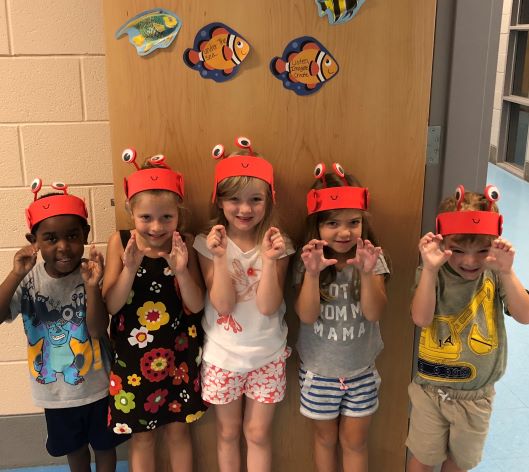 Entering grades K-2
VIRTUAL Class Description: This course is being offered online this summer. The enrichment activities will be posted to Google Classroom. Every Monday to start off our week there will be a live morning meeting at 8:30 am and 10:30am (dependent on section enrollment).

Students will be provided enrichment activities such as virtual field trips, various read alouds focusing on under the sea animals, and art and crafts art projects.

There will be a designated pick up time for families to do a quick meet and greet of the teacher, of course following the social distancing guidelines, and pick up their art projects for all five weeks.
Does your child love learning all about sharks, whales, dolphins, and many more sea creatures? Well this class is the one for them! Students will be engaged in discovering the sea and seashore as they practice numeracy, literacy, and writing. This program will encourage the enjoyment of books about the sea; as well as incorporate art projects, songs, and poems. Additionally, students will practice their social skills through facilitation of all activities. Students will end the session having reinforced math, reading, and writing skills within the context of studying everything 'Under the Sea.'
The tuition includes a $20 materials fee.
Under the Sea - Virtual (S600B)
Sessions:
24
Dates:
6/29/2020 to 7/31/2020
Meeting Times:

Monday 10:30 AM - 12:30 PM
Tuesday 10:30 AM - 12:30 PM
Wednesday 10:30 AM - 12:30 PM
Thursday 10:30 AM - 12:30 PM
Friday 10:30 AM - 12:30 PM

Location:
Darien High School C105
Instructor:
Kristy Lee
Grades:
K, 1, 2
Fees:
$299.00 (Tuition)

---
Related Class Offerings