Fantasy Baseball (Mth, Rdg, & Wtg) - Virtual
Your search has brought you to a course from a previous catalog that is no longer available for registration. Please
click here
to access our active catalog to browse current course offerings.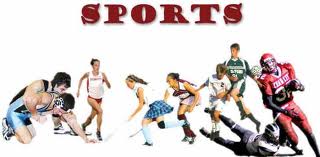 Entering grades 3-6
VIRTUAL Class Description: NEW- 5 one week sessions

If you are a baseball fan, a fantasy sports fan, or a sports fan in general, then this is the class for you! Each class will be one week long and go from 9-10 am. New material will be presented each week so you can sign up for more than one week if you wish. Each week, students will draft their own fantasy baseball team and compete against other students to see who can assemble the best team of players. We'll also do some math and writing work that will be all sports related. This class was formerly known as, "The Sports Page."
If you love baseball, this is the class for you! This class, formerly known as "The Sports Page", is all about baseball. In this class, you'll draft a team of real-life baseball players each day, total up their stats, and go head-to-head against your friends to see if you can pick the best team! This is a great way to keep up on some math work over the summer. We'll also have a time to read and discuss different sports books that we read. Students may bring lunch/snack as needed (20 minutes of each class will be devoted to lunch/snack). Drop off/pick up for this class will be at the Main Office.
Fantasy Baseball (Mth, Rdg, & Wtg) - Virtual (O010B)
Sessions:
5
Dates:
7/6/2020 to 7/10/2020
Meeting Times:

Monday 9:00 AM - 10:00 AM
Tuesday 9:00 AM - 10:00 AM
Wednesday 9:00 AM - 10:00 AM
Thursday 9:00 AM - 10:00 AM
Friday 9:00 AM - 10:00 AM

Location:
Darien High School B210
Instructor:
Joseph Cahill
Grades:
3, 4, 5, 6, 7, 8
Fees:
$100.00 (Class Fee)

---
Related Class Offerings