PM Extended Day - CANCELLED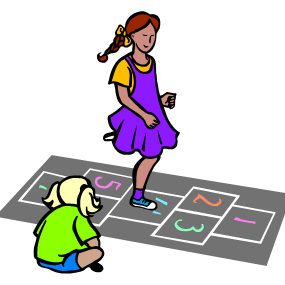 Entering Grades K-6
Do you need something for your kids to do AFTER their DSS classes? Have your children spend summer afternoons playing their favorite games! Your children will have loads of fun while getting lots of fresh air, improving their stamina and learning to be a team -player.
Sign up for all 5 weeks or just choose the weeks you need.
Class Options:
All 5 Weeks ($699) June 29-July 31
Week One ($135) June 29-July 2 (short week due to holiday)
Week Two ($165) July 6-July 10
Week Three ($165) July 13-July 17
Week Four ($165) July 20-July 24
Week Five ($165) July 27-July 31
Students may bring lunch as needed (30 minutes of each class will be devoted to lunch and warm-up activities). Pick-up will be at the front door of DHS at 3:30.
PM Extended Day - CANCELLED (PM015 (Wk 1))
Sessions:
4
Dates:
6/29/2020 to 7/2/2020
Meeting Times:

Monday 12:30 PM - 3:30 PM
Tuesday 12:30 PM - 3:30 PM
Wednesday 12:30 PM - 3:30 PM
Thursday 12:30 PM - 3:30 PM

Location:
Darien High School Blue Wave Cafe
Instructor:
Jason Fritsch
Grades:
K, 1, 2, 3, 4, 5, 6
Fees:
$135.00 (Class Fee)

Note: Registration has ended
---
Related Class Offerings