Football: Big Man Camp- CANCELLED
Your search has brought you to a course from a previous catalog that is no longer available for registration. Please
click here
to access our active catalog to browse current course offerings.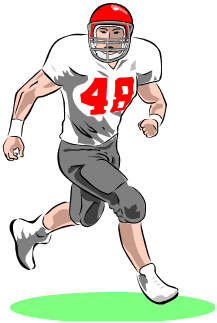 Boys entering grades 9-12
Our annual Big Man Camp is designed to teach all of the fundamentals necessary to play offensive and defensive line. The camp will include various big man competitions including tug of war, heavy bag relays, etc. The camp is open to all athletes entering grades 9-12 this coming fall.
Save
Football: Big Man Camp- CANCELLED (SP621)
Sessions:
4
Dates:
7/27/2020 to 7/30/2020
Meeting Times:

Monday 5:30 PM - 7:30 PM
Tuesday 5:30 PM - 7:30 PM
Wednesday 5:30 PM - 7:30 PM
Thursday 5:30 PM - 7:30 PM

Location:
Darien High School Stadium Field
Instructor:
Rob Trifone
Grades:
9, 10, 11, 12
Fees:
$125.00 (Class Fee - Individual)

---
Related Class Offerings