Leap Ahead Writing -Weekly Option- In person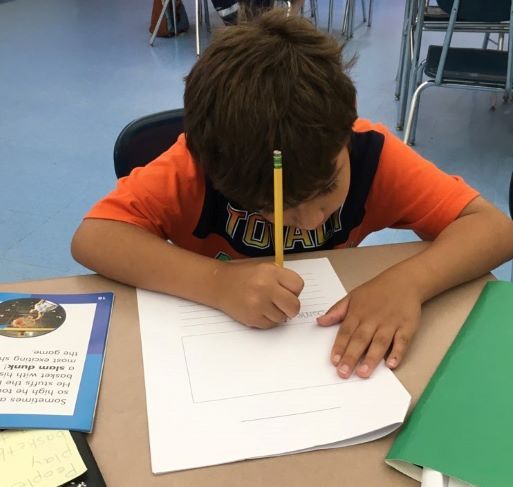 LA150A (Gr. 3-4)
LA150B (Gr. 2-3)
Do you love to write?

This class will offer opportunities to write each day and to write in different genres. The students will be asked to bring in just right books when they work in the nonfiction genre. A variety of writing strategies will be taught as well as working to expand vocabulary and to improve revision and editing skills. There will be read aloud time each day to provide opportunities to study author craft.
**Students can register for the full 5 weeks of this class or select individual weeks.
Leap Ahead Writing -Weekly Option- In person (LA150B wk3 (Gr 2-3))
Sessions:
5
Dates:
7/12/2021 to 7/16/2021
Meeting Times:

Monday 10:30 AM - 12:30 PM
Tuesday 10:30 AM - 12:30 PM
Wednesday 10:30 AM - 12:30 PM
Thursday 10:30 AM - 12:30 PM
Friday 10:30 AM - 12:30 PM

Location:
Darien High School B215
Instructor:
Brian O'Neill
Grades:
2, 3
Fees:
$95.00 (Class Fee)

Note: Registration has ended
---
Related Class Offerings