Mad Science- Mystery Lab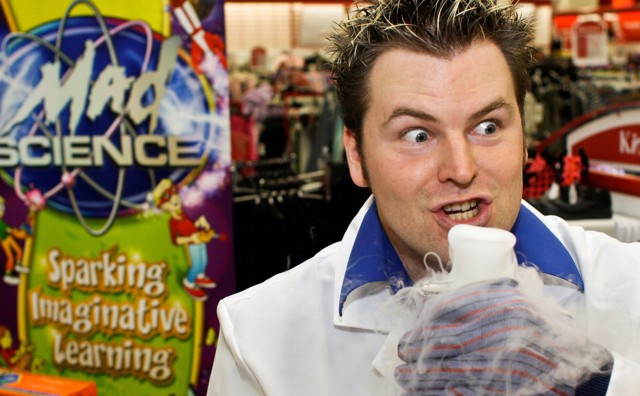 ***Information on 2022 classes will be updated soon!
Entering grades 1-6
Welcome, future Mad Science Investigators! Your mission, if you choose to accept it, is to successfully solve the Mad Science Mystery! Experience hands on activities that will warp you into a double agent's world! Just like a real detective, campers will use clues, crack codes, and spy gadgets to collect evidence that will help analyze the case and ultimately solve the Mad Science Mystery. Campers will receive a Mad Science Lab Coat, goggles, and specially designed take homes to help extend learning at home!
Mad Science- Mystery Lab (S239 PM)
Sessions:
5
Dates:
7/12/2022 to 7/16/2022
Meeting Times:

Monday 12:30 PM - 3:30 PM
Tuesday 12:30 PM - 3:30 PM
Wednesday 12:30 PM - 3:30 PM
Thursday 12:30 PM - 3:30 PM
Friday 12:30 PM - 3:30 PM

Location:
Darien High School C206
Instructor:
Mad Science
Grades:
1, 2, 3, 4, 5, 6
Fees:
$255.00 (Class Fee)

Note: Registration has not yet begun
---
Related Class Offerings