Mad Science- Cool Booming Reactions!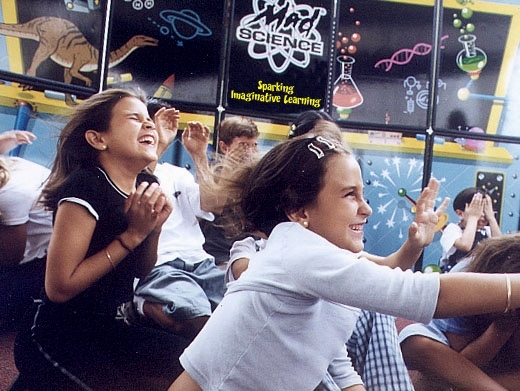 For students entering grades 1-6
Let's bring chemistry to life with hands on and mind blowing experiments to discover the wonderful world of chemical reactions. Campers will create crazy concoctions daily that will make their hearts explode with passion for science! Mixing mysterious substances we will create fizzing elephant toothpaste, sticky putty, quick sand, squiggly worms, cool snow, and tons of booming explosions!
Campers will receive a Mad Science Lab coat, goggles, and specially designed take homes to help extend learning at home!
Mad Science- Cool Booming Reactions! (S237 PM)
Sessions:
4
Dates:
7/5/2022 to 7/8/2022
Meeting Times:

Tuesday 12:30 PM - 3:30 PM
Wednesday 12:30 PM - 3:30 PM
Thursday 12:30 PM - 3:30 PM
Friday 12:30 PM - 3:30 PM

Location:
Darien High School C206
Instructor:
Mad Science
Grades:
1, 2, 3, 4, 5, 6
Fees:
$245.00 (Class Fee)

Note: Registration has ended
---
Related Class Offerings