Middle School Reading/Writing Workshop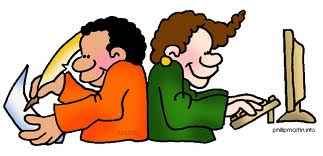 (Entering grades 6 - 8)
**This class is available at 8:30am or 10:30am.
Want to help your student complete his/her summer reading and improve as a writer this summer? Throughout this course students will be given time to read, discuss, and work to complete their summer reading assignments.Targeted mini-lessons and individual instruction will be geared toward helping students complete their summer work. In addition, students will also engage in read-alouds and shared reading experiences. Teacher-directed activities and discussions of texts will help to enhance students' understanding and appreciation of literature. Writer's Workshop will focus on the development of argumentative and narrative writing skills. Various reading and writing strategies learned in this course will help strengthen your child's literacy skills that will be beneficial in all content areas next year.
A material fee is included in the tuition.
Middle School Reading/Writing Workshop (LA100)
Sessions:
24
Dates:
6/26/2023 to 7/28/2023
Meeting Times:

Monday 8:30 AM - 10:30 AM
Tuesday 8:30 AM - 10:30 AM
Wednesday 8:30 AM - 10:30 AM
Thursday 8:30 AM - 10:30 AM
Friday 8:30 AM - 10:30 AM

Location:
Darien High School B201
Instructor:
Dominic Vartuli
Grades:
6, 7, 8, 9
Fees:
$419.00 (Class Fee)

---
Related Class Offerings