Football Camp - Flag Football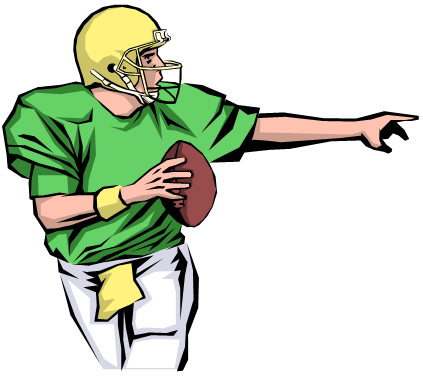 Introduce your child to football in a fun and enjoyable way. Your child will receive expert instruction and encouragement from DHS coaches and alumni players. Instruction will be complimented by games and fun-filled drills held on the turf field at the DHS Stadium East.
Flag Football Division (Gr. 1-5)
Tackle Football Division (Gr. 3-8)
All registrants should report to camp wearing a t-shirt, shorts and cleats or sneakers.
Football Camp - Flag Football (SP602)
Sessions:
4
Dates:
6/26/2023 to 6/29/2023
Meeting Times:

Monday 3:00 PM - 5:00 PM
Tuesday 3:00 PM - 5:00 PM
Wednesday 3:00 PM - 5:00 PM
Thursday 3:00 PM - 5:00 PM

Location:
Darien High School Stadium East
Instructor:
Andrew Grant
Grades:
1, 2, 3, 4, 5
Fees:
$250.00 (Class Fee)

Note: Registration has ended
---
Related Class Offerings