Private String Lessons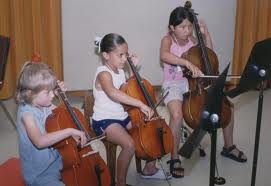 *** NOTE: As of 6/16/2023, there are only time slots available on Wednesdays from 1pm-3:30pm. ***
Private lessons tailored to each students individual needs. Focusing on technique, vocabulary, rhythm, note reading and playing skills. The 5 lessons will culminate in a recital and reception. All levels welcome.

Students will be provided a list of materials to purchase for the lessons.



Interested families should register through this page and then contact the instructor at cbrown@darienps.org to coordinate a specific day and time for lessons. Lesson time slots are available on Tuesdays and Wednesdays between 11am-3pm.
There will be no lessons on Tuesday, July 4. Tuesday students will be able to coordinate a make up time/date with the instructor for that week.
Private String Lessons (M025)
Sessions:
5
Dates:
6/27/2023 to 7/26/2023
Meeting Times:

Tuesday 11:00 AM - 3:00 PM
Wednesday 11:00 AM - 3:00 PM

Location:
Darien High School F010/F027
Instructor:
Caitlin Brown
Grades:
K, 1, 2, 3, 4, 5, 6, 7, 8, 9, 10, 11, 12
Fees:
$325.00 (Class Fee)

Note: Registration has ended